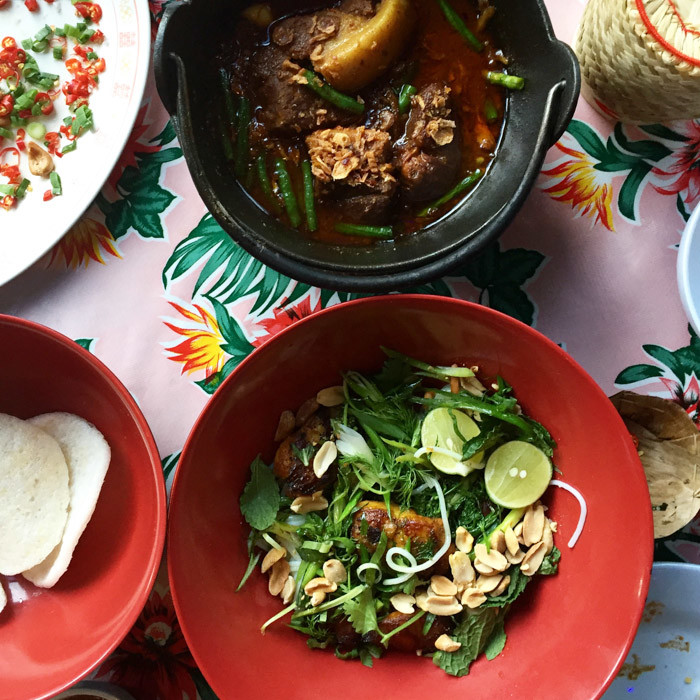 Eight years ago today, Aron and I started writing Hither & Thither—and there have been over 1700 posts since. I can hardly believe that number! Each year, I like to take a look back and remember all that has happened—it's just convenient that it happens to fall around the same time as the New Year!
Because so much of the content is drawn from our family life, there's a special joy in going through each post and appreciating all we've done. There have been some incredible highs!
At the same time, I confess that this year has been one of the toughest for the site. There have been major backend problems the past ten months, and there have been many times I wanted to just throw in the towel. The push from advertisers for more and more input into native advertising, while understandable, is also something that has increasingly presented a challenge—to all bloggers, I imagine—as one tries to balance a need for compensation and the desire for new business challenges with authenticity. My answer at the end of the year was to move away from the practice of sponsored posts entirely, but I'm still trying to figure out the best, most transparent solution.
I worked with more contributors and reached out for more help this year, and it was awesome to be collaborating with others on something that—since Aron stopped writing it with me a few years ago—has been largely a solo endeavor. I'm grateful, in particular, to Alexis, Anna, Sarah, and Nicolette for their help at various times this year.
Most of all I'm grateful to those of you who keep reading and who keep commenting. I read every comment and try my best to reply. The conversations that happen after a post are the reward, and I feel lucky when they spark.
Thank you so much for reading and making it possible.
Here are some highlights from the past year! (Warning: these are always such long posts—but I can't help it!)
In January, after a busy holiday at home, I wrote about tips for establishing better routines, tidying up, eating better desk lunches, and solicited tips for healthier desserts. Hudson turned 4-1/2, and I started thinking about gifts for two-year-olds as Skyler neared her birthday. Aron I threw an Italian dinner-and-a-movie party under the glow of Roman Holiday. And we all got our photos taken for Sunset Magazine! (The issue was released the following November.)
Anna Smith continued her series of home design posts with another Ikea Hack roundup—which became hugely popular—and shared her (truly) expert tips for using Craigslist. Alexis, who worked on the administrative side of the site with me for a while, put in overtime hours on a redesign launch, even while she wrote a guest post about her own pregnancy and her favorite book for expectant mothers. And, related, we all weighed in on how nerve-wracking it can be to hold someone else's newborn!
And, in the final hours of the month, the redesign launched.
In February, I shared the details of our family trip to Vail in a travelogue. (Hudson took his first ski lessons!) I devoted a series of posts to Skyler, gushing about her at age two and sharing photos from her birthday party. Also, in the category of scenes from life, I shared photos from the blooming almond orchards around us and from our Valentine's weekend.
We talked about style—trench coats, Boden, and skin care (how to get rid of a pimple). Anna shared her tips for approaching a kitchen remodel (hers is gorgeous) and the best sources for modern lighting on Etsy (the first of a series of posts on shopping the site). My friend Hannah contributed a beautiful post about reading after kids, we bid farewell to Harper Lee, and prepped for the Oscars. I made doughnut muffins and drank Negronis. Aron made white-truffled popcorn.
Finally, I loved hearing your thoughts on Valentines for kids and on the modern dilemma: screen-time for adults.
March brought on the travel-planning bug: I wrote about my tips for finding the best airfare deals, spurred by my own research on Scandinavia. In the meantime, we took a spring break trip to Los Angeles and got insider tips for visiting Vancouver (so beautiful!).
I shared photos from Hudson's room with his new big-kid bed, from our Easter Sunday. My friend Raluca allowed me to share her touching thoughts about parenting in light of Hudson's transition to Kindergarten.
The egg recipes I gathered are probably my most used, still. Anna shared her list of decorating mistakes and tips for open shelving in the kitchen, and I talked a bit about my fondness for Streng Atriums.
And some of my favorite posts, largely because of the discussions they sparked: secrets to getting kids to school on time (this got heated); thoughts on Serial and modern storytelling; and reflections on a moving essay about single parenting.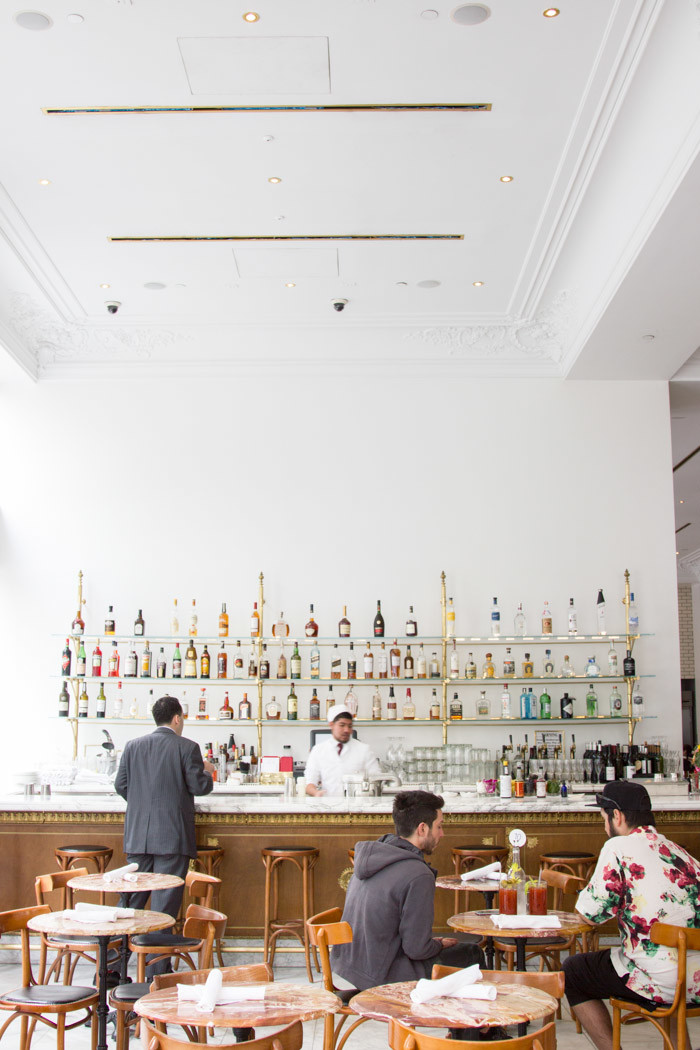 April was a big month for us: our family bought a cabin in Lake Tahoe! It's been a roller-coaster of home-ownership, but we're still so excited. There was a beautiful snowstorm on one of our first weekends. Speaking of rollercoasters, April was probably also the month I started noticing all the technical issues from the redesign that have been plaguing me since, so it was a bit rough behind the scenes.
I shared the travelogue from our spring break trip to Los Angeles. We love it there! And in fact, I got to go back by myself to have lunch with Tiffani Thiessen on a press-trip. Aron and I had an awesome adults-only trip to Vegas with friends.
I tried to learn how to perfect the messy wave look (it's still a work-in-progress for me, but Vanessa looks amazing). Anna shared her best Etsy sources for vintage rugs. I made a gift guide for Mother's Day (maybe my favorite holiday now). And we talked cookbooks for kids.
In May, we celebrated Mother's Day at the Zoo and I shared a travelogue from San Diego. That same week took us up the coast to Big Sur and Monterey, but I didn't get around to the the travelogues until July. Aron and I also celebrated our ninth wedding anniversary, and we toasted Cinco de Mayo with Sangritas. We picked blackberries from grandma's vines and also at a local farm. And I started thinking about what clothes to pack for summer vacation.
I literally gasped when I saw these photos (and watched the videos) of the world cliff diving competition. And I gasped in a different way when I listened to a This American Life about middle school. (I still think about that episode all the time.) I shared my sixth-grade picture in that post.
Car camping experts shared their guide to cooking on the road and I shared some suggestions for getting kids to eat more vegetables. On a sweet note, contributors shared recipes for blackberry galettes, and layer cakes with strawberry buttercream, and I partnered with Ghirardelli on a series of posts about their dark chocolate—and got to practice my food photography skills. (This one on chocolate pairings is my favorite.)
And home contributor Anna shared tips for decorating on a budget and helped us plan our master bathroom remodel.
Behind the scenes, I was feeling like I'd said yes to far too many sponsored posts that month, and I think you'll notice a shift in the second half of the year as I started to move away from them.
June was marked by transition: Hudson finished preschool! He went to summer camp in an oversized t-shirt that we cut short—making him look a little like Slater from Saved by the Bell—and we got ready to leave on a trip to Europe. We spent two weeks in Scandinavia.
Dominique introduced me to Lake Tahoe's summer to-do list, and I looked back on our trip to Disneyland—Skyler's first visit. We also shared a 5 Things guide to Vienna.
Father's Day got a bit less attention than Mother's Day (sorry, dads), but there was a gift guide and I made over Aron's office at the medical center.
In the home category, Anna talked tips for kids' rooms—like whether or not to decorate with a theme and how she designed a boho little boy's room.
I talked about our bookclub and making friends as an adult as we all sadly said goodbye to the friend who started it.
Sarah continued to help me on the In Season series and we shared the most beautiful photos of Fava Beans I've ever seen. Who knew they could be so pretty? If you missed those tartines, check them out. We also put together a round-up of the best side dishes for Fourth of July and I referenced it multiple times over the summer. Also, one of my favorite sponsored posts because it was SO delicious: tips from the experts on assembling the perfect Charcuterie plate.
As we grappled with shootings on college campuses and at nightclubs, with lenient sentencing for sexual assault charges, a hopeful moment came as Hillary Clinton made history as the first woman to lead the presidential ticket of a major political party.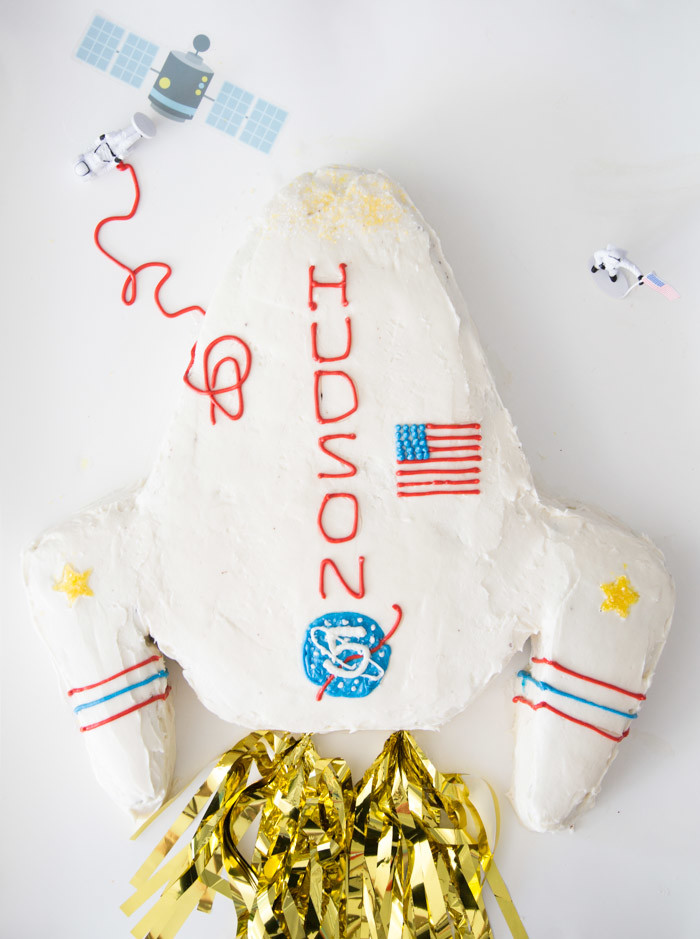 In July I finally finished travelogues from our trip to Big Sur and Piedras Blancas, as well as from Monterey and Point Lobos. We planned an astronaut pool party for my favorite space cadet when Hudson turned five. And Susan Yee took some of my favorite photos of Aron and I (ever) at a nearby creek. I also shared scenes from our Fourth of July, and some pictures of our progress furnishing the cabin.
From contributors, Sarah wrote about her genius grocery-shopping-with-kids trick and found some awesome In Season recipes, like Grilled Eggplant and Avocado Bánh Mì; and Grilled Melon, Prosciutto, and Burrata Pizza. And I asked Lauren to talk about her mama style.
You guys came through with an incredible list of TV recommendations. And as the news got scary, my Friday link lists grew more and more political.
We spent much of August in the water, at home, in Lake Tahoe, and in the Yuba River. As the heat intensified, I looked for no-bake desserts, ate my weight in fresh figs, and sought out the best recipe for Caipirinhas. I was also grateful for a collaboration with Elizabeth Suzann that left me with some amazing linen shirts that I wore nonstop.
And even though it felt like we were just settling into summer, school started back up! Hudson had his first day of Kindergarten and Skyler—who turned 2-1/2—had her first official day of preschool. The back-to-school vibe meant that I went shoe shopping for me and backpack shopping for the kids.
One of my favorite days was spent touring Sacramento and meeting with local business owners for a mini-guide to the city. And I was excited to begin sharing the travelogues from our trip to Scandinavia! First, Stockholm, then Western Norway.
In September, I wrapped it up with travelogues from Bohuslän coast of Sweden and Copenhagen. We recalled how much we missed the Swedish Cardamom buns from the trip and Aron's mom was kind enough to work on a recipe to share.
Also travel-related, there were 5 Things guides to Oakland and to Denver, and you guys shared a wealth of recommendations for a trip to Kauai.
We had a dinner party for an expectant friend, I celebrated my birthday, and I loved reading about some of your favorite childhood celebrations.
I enjoyed learning about the music of speech, and hearing your thoughts on the best first instruments for kids. And perhaps most of all, I was inspired to seek out many of these childrens' books with characters of color.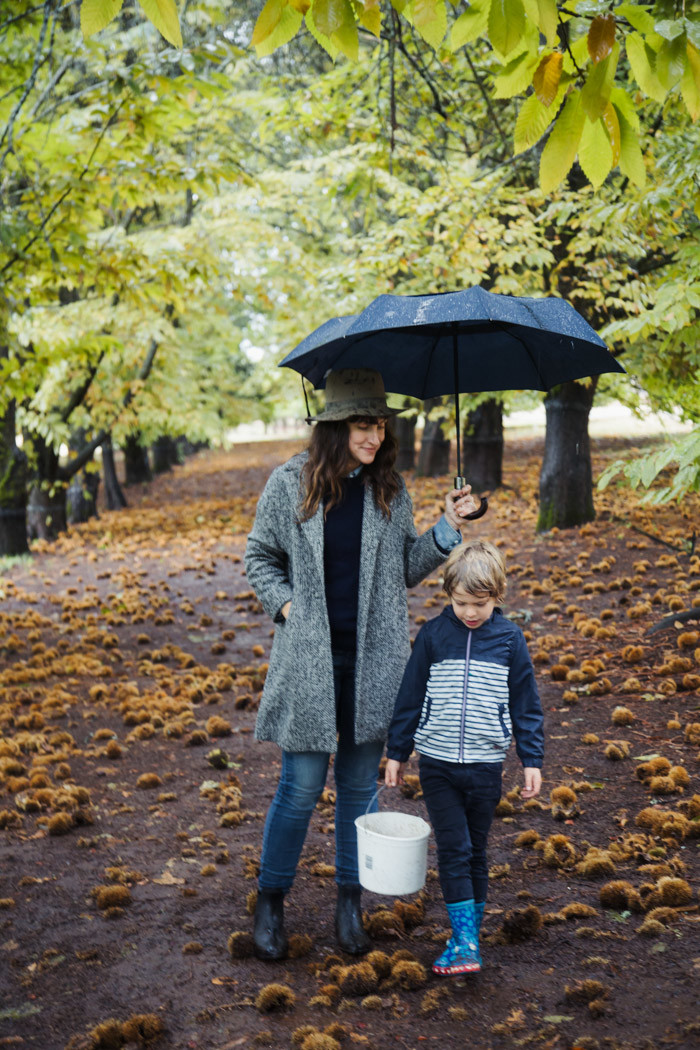 October seemed to herald in the holiday season—which came all too fast this year! Fall and winter seemed to mingle in Lake Tahoe, and the shelves started to fill with Christmas decorations right beside the Halloween displays.
At home we did our best to appreciate fall with a (rainy) trip to Apple Hill and a romantic dinner at the long table on Moon Mountain in Sonoma. Our travels were a bit more summery, however: I spent a few days at The Parker in Palm Springs, Aron and I floated at Indian Springs (I wrote about my first mud bath experience), and we all took a trip to Kauai! Finally, the 5 Things series gave me inspiration for a future stop in Nashville.
Aron made the house smell wonderful with a lesson in breadmaking, and Sarah contributed a piece on breakfasts around the world.
I loved discussing everyone's skin care routines. And we celebrated Halloween in Davis—Aron and I went as John and Yoko, Skyler wore a lion costume (but claimed to be a kitty), and Hudson was an astronaut!
November began with the election. We gathered with friends to watch the results roll in and I joked that it was going to be the worst party of the year even as I made optimistically irreverent "grab me" pussy cupcakes. Little did I know…
The results seemed to usher in a dark cloud. In fact, the site actually went down for days just moments after I tried to post about the sexism I felt framed much of the campaign. As a Californian, I was already feeling a bit disempowered, so that was rough!
It's been difficult to prioritize political causes post-election (so many!), but thinking about the threats facing our environmental protections made this article about narrowing down one's sense of need particularly inspiring. Also inspiring? The ideas shared by this talented group of women for a better morning routine.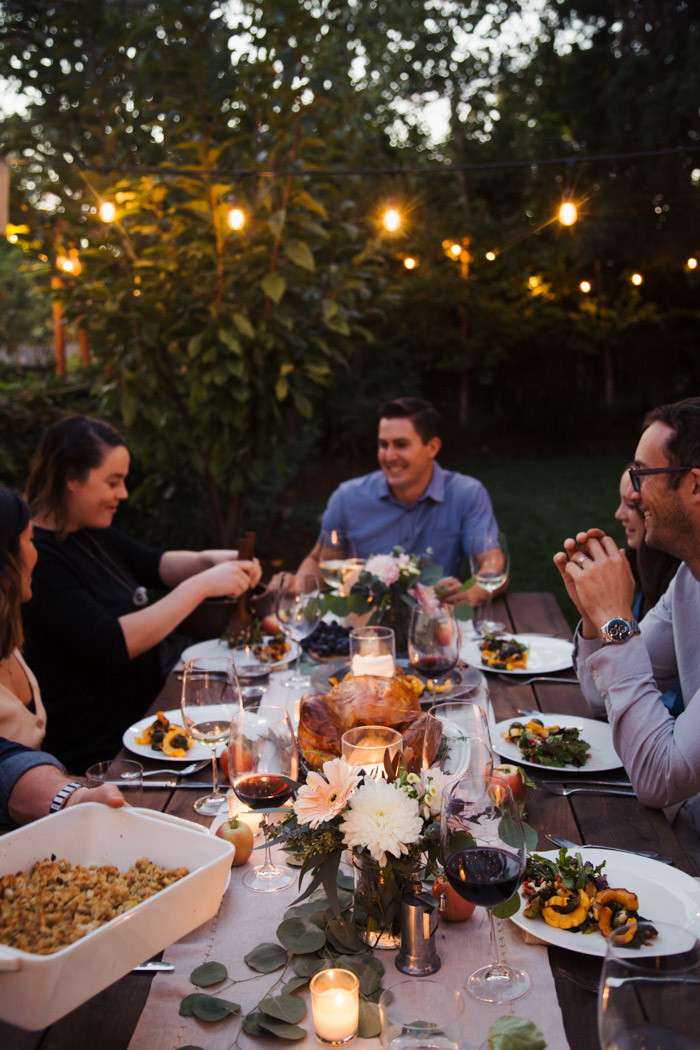 Thanksgiving came along and I shared tips for hosting a Friendsgiving in collaboration with a couple who has cultivated an incredible garden in their backyard, and we sat down with family on a long-weekend in Lake Tahoe.
Finally, looking ahead to Christmas, I shared gift guides for him, for her, for the kiddos, and for everyone else.
December already feels like forever ago, it was such a busy blur! We were excited to see (and share) the holiday feature on our family in Sunset Magazine, and I talked a bit more about holiday traditions on the blog, too.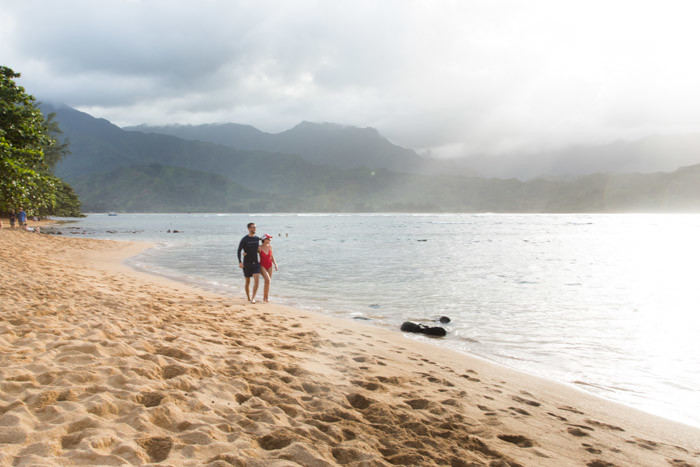 I wrote a travelogue about our trip to Kauai and, as we made plans to travel to Thailand the following year, wrote about my favorite entertainment for kids on planes.
I contributed an interview to Design Mom and, in the process, took some updated photos of our house (the kids' rooms changed the most).
And of course, there was Christmas! I posted photos of our holidays so far about halfway through the month and have meant to follow up with one more about the day itself—but I think I'm a bit late, now!
It's so fun for me to look back over the year like this and appreciate how much has happened, to see how much the kids have grown, and to remember all the work that's been done. And looking back and re-reading some of the discussions that have taken place makes me all the more appreciative that you all are reading along.
Thank you again!
P.S. Last year's anniversary post, and the one before that.
Related posts: