Some of you who follow along on Instagram may have already seen the news, but I'm thrilled to share that we're in Sunset Magazine this month! I've been reading Sunset (and saving back-issues) for as long as I can remember, and I can't believe that one with our family will be shelved alongside now!
Here's a closer look…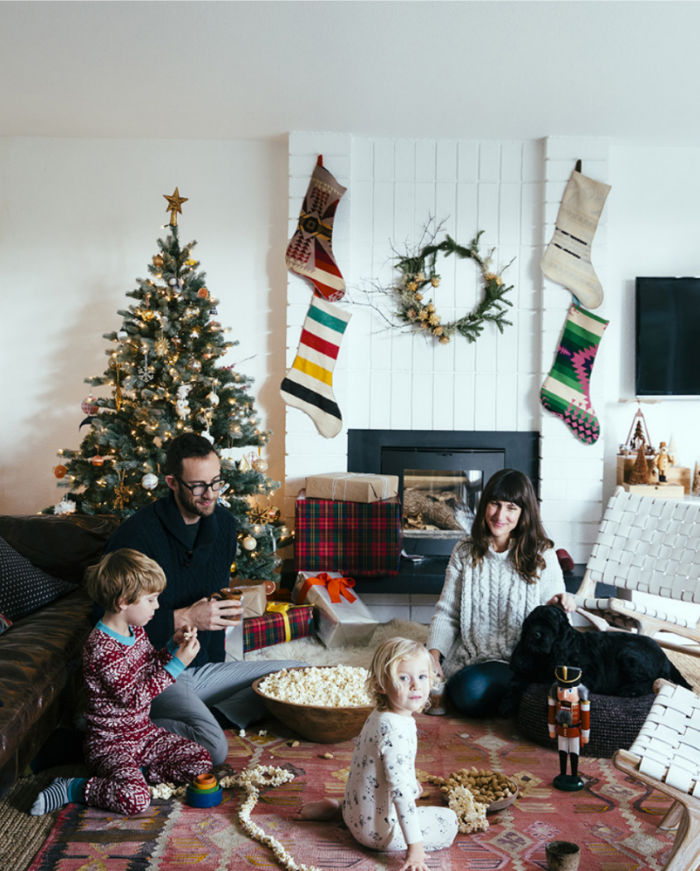 The team from Sunset came out last January—almost a year ago—and we got to re-create Christmas one more time before putting away all of the decorations. Aron came home early from work and the kids skipped school, so it really did feel like a special holiday. I remember everyone—there were two photographers, Tom Story and an assistant, two home editors, a stylist, Mikhael Romain, and her assistant—who stopped to listen to Hudson singing all the words to a Sound of Music song he'd just learned, and thinking they were so kind (and indulgent). The kids had such a great time.
And why wouldn't they? Besides being surrounded by such nice people, they got to re-live some of the best parts of the holidays. We decorated a cake, made a popcorn garland, and opened up the advent calendar.
The advent calendar has become one of my favorite new traditions. We fill each drawer with something special to do that day—from decorating the tree, to donating toys, to watching The Snowman and eating a candy cane. I originally wrote about it after getting the idea from a friend.
Holiday traditions, new and old, was the theme of the piece, and I actually wish I'd recorded the interview for myself, as only so much could be included in the magazine. The more we spoke, the more details I'd recall—the way my family would hold hands and sing "Silent Night" instead of saying Grace, or the way Aron's family would prepare to go out and look at Christmas lights in the neighborhood with plates of cookies, made from generations-old recipes. There are so many details that go into the holidays, that it's easy to forget them all. With children so young, we are still getting to pick and choose our favorite traditions to create memories of our own.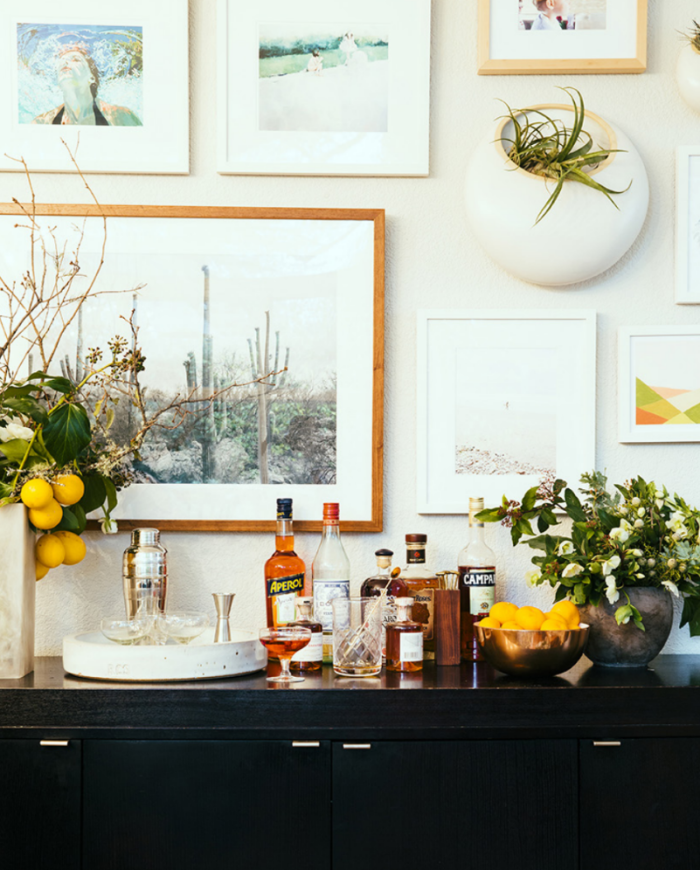 For lunch we ordered Thai food and everyone had a slice of chocolate cake—before going outside to roast marshmallows. It turned out to be a very rainy and windy afternoon, so each of us grabbed brooms and rakes and worked together to clear the patio for those last shots outside.
It was such a fun, memorable day!
Here are some of the posts that helped inspire the scenes:
Homemade peppermint marshmallows (and s'mores roasting)
A Yule log Layer Cake (an alternative to the traditional bûche de Noel)
Creating an Experience Advent Calendar
"The Magazine of Western Living" has different editions depending on where in the Western U.S. the subscriber is based in order to keep its local travel and season planting suggestions most accurate, which means it's one of my most trusted sources for good daytrips—a rare gem! However, if you're not in its prime circulation area, you can still find the content online.
You can read our article in its entirety here: "How to create magical family Christmas traditions,"  written by Elizabeth Jardina and photographed by Thomas J. Story.
P.S. Natalie Bowen, who contributed a series of floral design posts here, made all of the arrangements for the story. They were incredible! (Look at this one!)
[All photos, excepting those top two of the magazine, by Thomas J. Story for
Sunset Magazine
.]
Related posts: