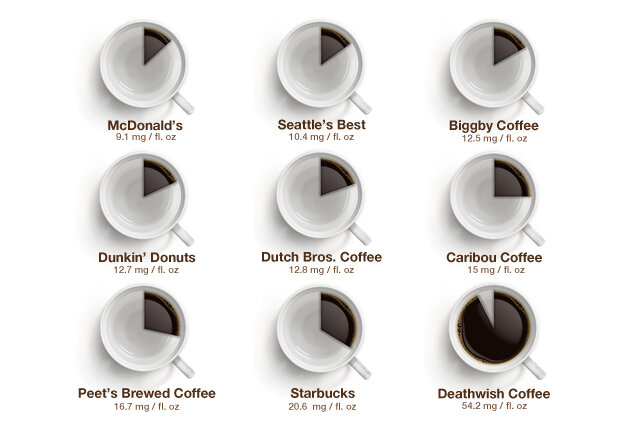 Is this the real reason Starbuck's took over the coffee industry? And here we all thought it was the frappucinos.
An interesting infographic from the folks at Thrillist (with help from the Center for Science in the Public Interest and EnergyFiend.com).
And here's Mayo clinic's comparison of caffeine in coffee to that in other sources (like chocolate). You'll have to do the math to make the ounces match up.
P.S. Ice coffee at home; and I wonder how some of my favorite cups stack up: Blue Bottle in SF and Ninth Street Espresso in NY.
Related posts: